XII CONGRESS
COLOMBIAN ASSOCIATION OF OBESITY AND BARIATRIC SURGERY
I INTERNATIONAL COMPETITION OF BARIATRIC INTELLECTUAL PRODUCTION "NATAN ZUNDEL".
Thursday 18 / Friday May 19 – 2023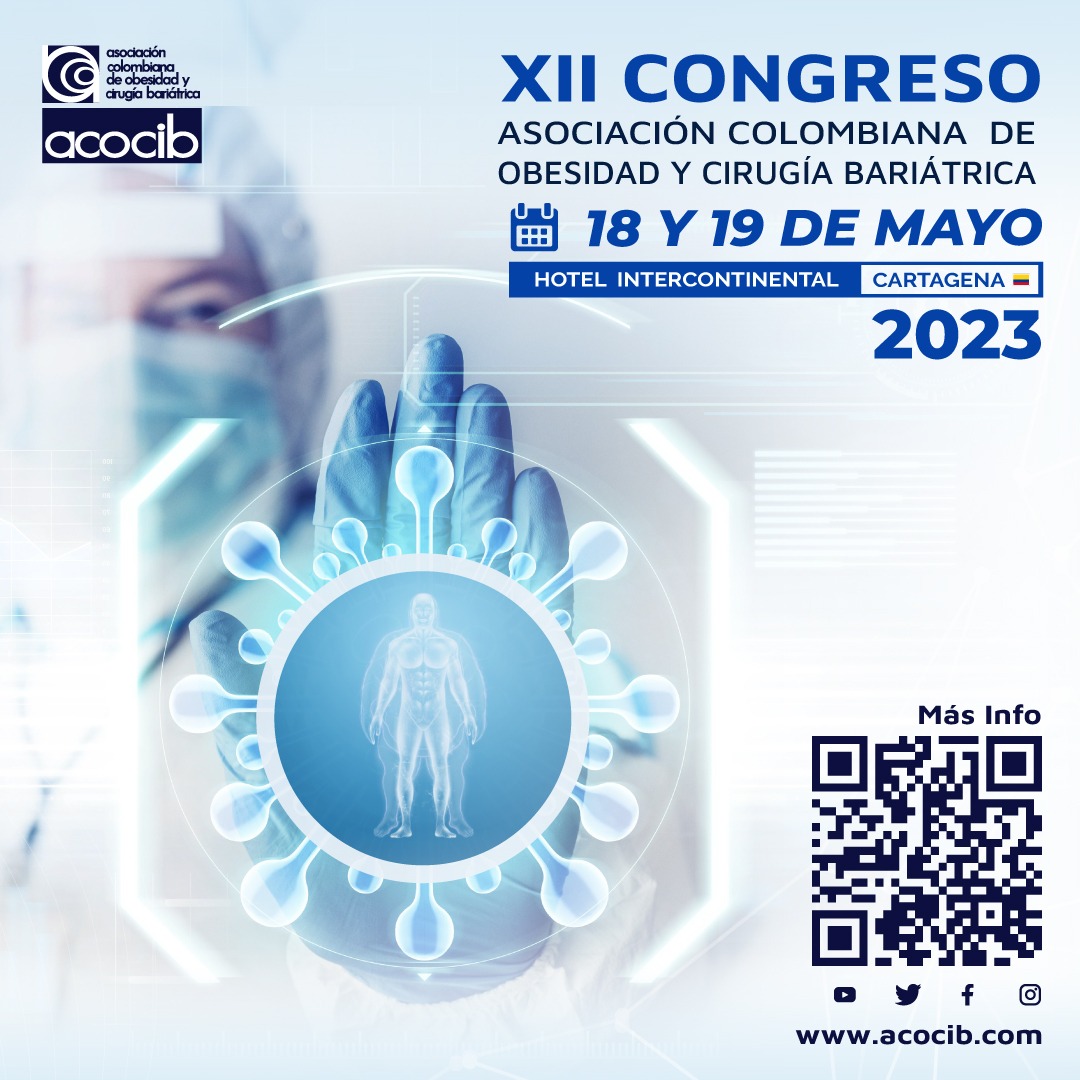 For more than 12 years the association has been celebrating its annual congress, always bringing to our country the new trends in the study and treatment of everything related to obesity. This time will be no exception, we will have the visit of a very important list of world-class speakers, authors of texts and medical articles with whom you can interact professionally and share your ideas and expectations around the specialty.
In this opportunity, giving emphasis to the Colombian intellectual production with the creation of a contest of scientific papers that seeks to stimulate our academic activity. In addition to a great opportunity to meet and discuss great health issues and enjoy a few days of sun and rest in one of the most wonderful places of our beloved country. See you in Cartagena May 18 and 19, 2023.