WELCOME TO IFSO LAC Website 
International Federation for the Surgery of Obesity and Metabolic Disorders Latin American and Caribbean Chapter
"OPTIMIZING THE MANAGEMENT OF ADIPOSE-BASED CHRONIC DISEASES".
"TO UNIFY THE SCIENTIFIC, SURGICAL AND INTEGRATED HEALTHCARE COMMUNITIES AROUND THE WORLD IN ORDER TO DISSEMINATE KNOWLEDGE, COLLABORATE AND ESTABLISH UNIVERSAL STANDARDS OF CARE FOR THE TREATMENT OF PEOPLE WITH CHRONIC ADIPOSE-BASED DISEASES."
COORDINATION AND PROMOTION OF SCIENTIFIC ACTIVITIES AMONG LATIN AMERICAN OBESITY SURGERY SOCIETIES.

COLLABORATION WITH OTHER SOCIETIES AND PUBLIC ORGANIZATIONS SPECIALIZED IN OBESITY CARE.
COLLABORATION WITH THE SECRETARIATS AND MINISTRIES OF HEALTH OF LATIN AMERICA, AND MULTINATIONAL ORGANIZATIONS SUCH AS THE PAN AMERICAN HEALTH ORGANIZATION (PAHO), WORLD HEALTH ORGANIZATION (WHO), IN ACTIVITIES RELATED TO EDUCATION, PREVENTION AND TREATMENT OF OBESITY.
SUPPORT AND PARTICIPATION IN THE ORGANIZATION OF SCIENTIFIC MEETINGS AND CONGRESSES RELATED TO OBESITY IN LATIN AMERICAN COUNTRIES.
COLLABORATION WITH OTHER INSTITUTIONS, SUCH AS THE INTERNATIONAL ASSOCIATION FOR STUDIES OF OBESITY (IASO), AND THE LATIN AMERICAN FEDERATION OF OBESITY STUDIES (FLASO) AND OTHERS DEDICATED TO THE STUDY OF OBESITY.
COLLABORATION WITH COMPANIES AND SUPPLIERS OF SUPPLIES FOR THE CARE OF PATIENTS SUFFERING FROM OBESITY, IN ORDER TO OBTAIN THE GREATEST AND BEST BENEFITS FOR THEM, ESPECIALLY WITH REGARD TO THE SAFETY AND EFFICACY OF BARIATRIC AND METABOLIC SURGERY.
TO HOLD A BIENNIAL IFSO LAC LATIN AMERICAN CONGRESS (EVERY TWO YEARS) ACCORDING TO THE ESTABLISHED RULES.
TO SPONSOR AND SUPPORT PROGRAMS OF THE NATIONAL SOCIETIES SUCH AS: ACCREDITATION OF EQUIPMENT, PROFESSIONAL QUALITY CERTIFICATIONS, COURSES, AND EVERYTHING THAT PROPOSES IMPROVEMENT IN THE QUALITY OF CARE FOR PATIENTS SUFFERING FROM OBESITY AND/OR METABOLIC DISEASE.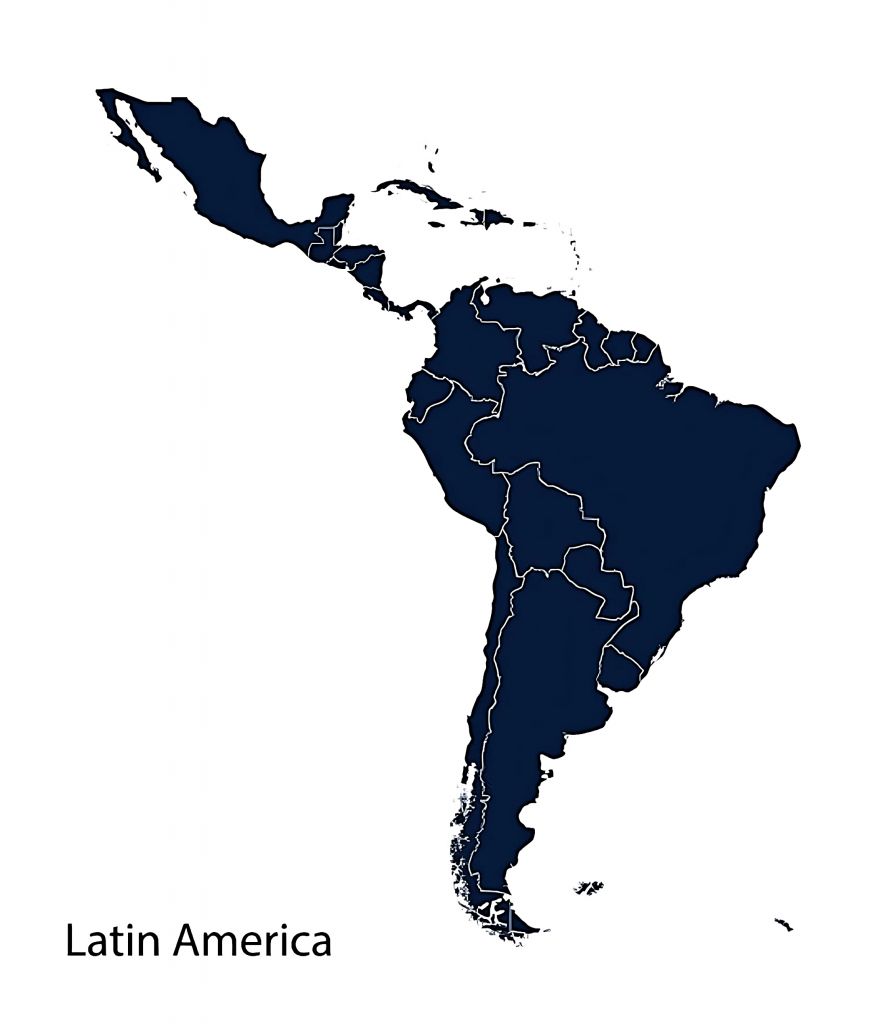 Access the official scientific publication of the member countries of the Latin American and Caribbean Chapter of the World Federation for the Surgery of Obesity (IFSO).
Publication of scholarships, requirements and experience of scholarship participants
International events of IFSO LAC member societies
AGENDA IFSO LAC
SOCIETIES